El Paso Employee Relocation Services
The way we manage the relocation of your El Paso employees benefits your firm exactly because it benefits them.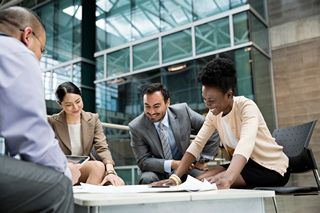 El Paso employee relocation is yet another of our special skills here at A-1 Freeman Moving Group. Our goal is to make each and every corporate relocation a smooth, pleasant-as-possible experience for the firm employing us. A typical way we identify our success in this is how satisfying an experience we've made the move for each company's employees. Any way you look at it, their contentment and their employer's go hand in hand. To assure the satisfaction of everyone participating in your corporate relocation, we offer a complete range of moving services. Our methodology entails catering in every way to your firm's productivity & operational needs while also helping take care of your employees' personal requirements. For starters, our having smoothed out the corporate relocation process over the years we've been moving companies from one location to another helps significantly to reduce the stresses and strains of moving.
EMPLOYEE RELOCATION 'SILENT' SERVICES
To learn more about our "Silent" Employee Relocation Services and how they can improve the experience of your corporate relocation, explore our website. Then call A-1 Freeman Moving Group. And you can always, without obligation ...
Request a free quote